We specialise in all facets of commercial kitchen equipment, project design, specification and fitout and equipment sales throughout the Northern Rivers Lismore NSW, Lismore, Ballina, Byron Bay, Bruswick Heads, Mullumbimby, Casino, Kyogle, Woodburn, Evans Head, Grafton.
We also stock extensive parts on site.
We support Lismore City Council in providing a platform to promote culinary excellence sponsoring the mobile "Chefs" work station used in food festivals.
Working Director, Geoff Wotherspoon is a Certified Foodservice Professional (#002) with 30 years experience in their industry. Qualifications extend to General Engineering – Trade Certificate and Gas Fitting Contractor – Licenced for S/S Kitchen Fitouts and Gas Fitting statement in Foodsafety and Inspection and Autocad Drafting.
Recent Projects
Food_WP_Design
2019-08-19T10:54:05+10:00
Hava Coffee Goonellabah Hava Coffee owned and [...]
Kitchen Designs & Fitouts
We offer a complete service for all your commercial kitchen requirements, ranging from re-designed kitchens to total fitouts.
Being licenced and qualified we can provide designs complying to AS4674-2004 design & construction of food premises.
We have professional indemnity insurance for addition peace of mind.
We offer a comprehensive range of both new and reconditional appliances. We stock an extensive range of counter top appliances.
Our reconditioned equipment comes with a 3 month warranty.
PRODUCT SUPPORT
SPARE PARTS
APPLICANCE SERVICING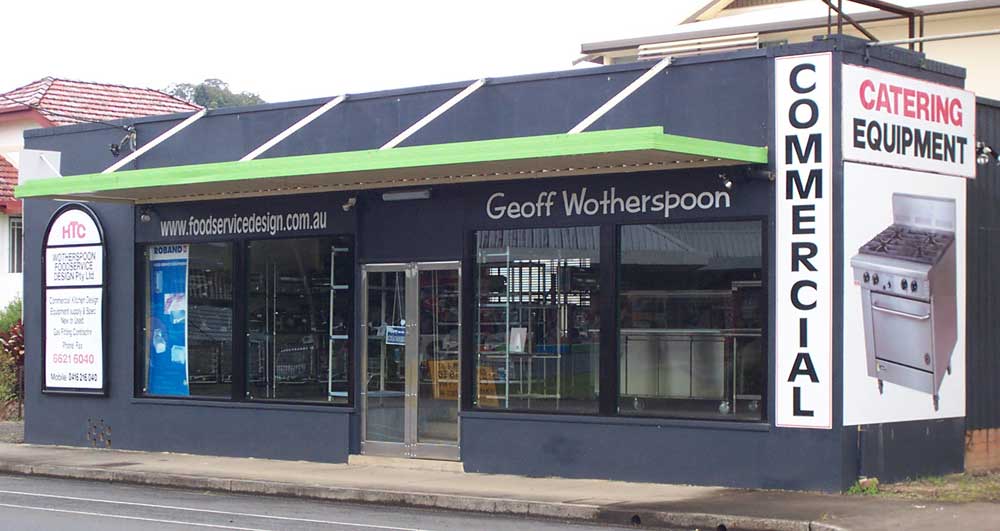 FOOD EVENTS
EQUIPMENT HIRE